Back to the Beepedia Index...
Nutritional Content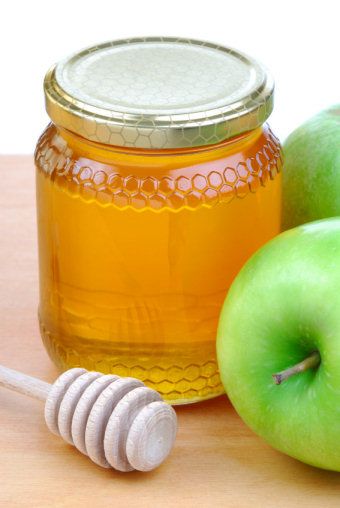 Nutritionally, natural honey contains about 75 – 80% sugar and the rest is a mixture of minerals including phosphorus, calcium and magnesium, enzymes and water.

Honey is high in energy. One teaspoon of honey gives about 15 calories, but because it is a natural product the composition of honey is highly variable.

A typical blended honey contains the following, per 100g:


| | |
| --- | --- |
| Energy | 307 calories |
| Protein | 0.4g |
| Carbohydrates (all sugar) | 76.4g |
| Sodium | Trace |
| Fat | Nil |
A monofloral, unpasturised honey may contain, per 100g:
Total sugars
77.9g
Of which:
Fructose
38.2g
Glucose
31.0g
Sucrose
1.5g
Maltose
7.2g
Water
17.1g
Other Carbohydrates
4.2g
Minerals, Vitamins & Enzymes
0.5g
Minerals may include traces of calcium, iron, zinc, potassium, magnesium, selenium and manganese, there may be traces of vitamin B (riboflavin, niacin) and a small amount of vitamin C.
Back to the Beepedia Index...