Recommended Sites
CornwallHoney.co.uk highly recommends these reliable, fun, information-rich sites.

Please visit them to find out even more about bees, beekeeping, nature, and natural produce.


---


The BBKA works to promote bees and beekeeping and to provide a range of member services to beekeepers in the UK.



A county beekeeping association and a charity that promotes all aspects of beekeeping in Cornwall.




An organisation helping people to reduce their impact on the environment and live in a healthier way.


Plymouth Beekeepers Association
A county beekeeping association that promotes beekeeping in Plymouth, Devon.


West Cornwall Beekeepers Association
The association for beekeepers in the west end of Cornwall. They offer the BBKA Basic Course in Beekeeping as a partnership with the Duchy College at Rosewarne, and much more.




A site run by two Cornish farmers who use high standards and traditional methods to rear rare breeds of free-range poultry.


Eco Bee Removal
A family business who relocate bee hives and swarms in an ecologically friendly way, throughout Florida.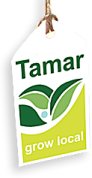 A 'not for profit' Community Interest Company (CIC) set up on co-operative principles, and promoting sustainable local produce within the Tamar Valley.





An (actually) amazing Cornish Maize Maze at Smeaton Farm near Saltash - a giant themed corn maze with puzzles and quizzes for a fun family day out.