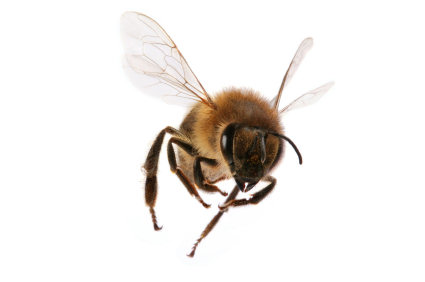 Thank you for your interest in starting beekeeping!
We can assure that you will not find a more interesting and rewarding pastime than being a beekeeper.
You will have heard many stories in both the written and spoken media that warn of the current plight of the European Honey Bee. You can be reassured that with current progress in bee management, equipment and knowledge - good beekeepers are not experiencing quite the devastation suggested in some quarters.
To begin beekeeping, going on a beekeeping course is excellent and something that we strongly recommend for all newcomers to the subject. I would warn you though that courses are usually run in the late winter, to early spring, in preparation for the beekeeping year, which starts in earnest in March/April by getting equipment prepared.
To find your most suitable course it is best to contact your local beekeeper's association, which can be found by visiting the BBKA (the British Beekeeper's Association) or by clicking here.
Your local association will be holding indoor meetings, usually once a month over the winter period with topics for discussions and presentations relevant to beekeepers of all abilities. These provide a chance to meet local beekeepers and share experiences and tips. You will find that nearly all beekeepers are friendly and willing to encourage newcomers to the skill.
During the April to September period the group will probably run weekly 'Apiary Meetings' where you will have the chance to work around and in the hives with experienced keepers to get a feel of handling the bees throughout the season, watching as the bee's progress.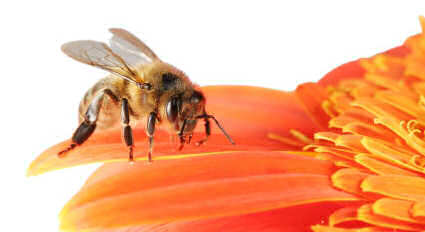 The advantage of starting this way is that you will get to know if the pastime is for you before you invest too much time and money.
Just to give you an idea, a new flat pack hive and frames plus foundation will cost around £210 - £280 depending on the style of hive. The hive tool and smoker cost around £40 and a good quality all in one suit and cow-hide gloves around £140. On top of this is of course the initial colony of bees, or 'nucleus'. This will vary according to yearly fluctuations, size, scarcity or otherwise but can range from £110-£140. As with all pastimes there is a multitude of ways to save money, or to spend it.
From personal experience, never scrimp on protective equipment for obvious reasons. Some bee colonies can be opened and worked without gloves or indeed suits, with no stings or aggression but these are the exception rather than the rule. After all the bees are having their home, nursery and food store pulled apart. Having said that, good beekeepers will not tolerate aggressive colonies, and a reputable keeper will not sell an aggressive nucleus colony - at least without giving the potential new owner very clear advance notice!
Before buying hives and ancillary equipment please take time to decide which type of hive you will require. There are six different hives in routine use throughout the United Kingdom, but most reputable beekeepers will rightly advocate picking one type of hive and sticking exclusively with it. With few exceptions equipment is not interchangeable between hive types and not only does this cost more money throughout the year, but it becomes a pain when the component you have is not right for the hive you are working on.
A warning about second hand equipment. Bee diseases and pests can be harboured for several years in old beekeeping equipment. If you elect to go for used hives, they must be thoroughly sterilised, usually by scorching the inside with a blowtorch and re-weatherproofing the exterior with wood stain or preservative. Please do not bother with used wooden frames and foundation, it simply isn't worth the risk, just burn them. Frames and foundation should be replaced every 4 years at most anyway for hygiene purposes, with the sole exception of newly developed plastic frames that can be boiled, sterilised and reused again and again. We run our colonies on the principle that dirty hives harbour disease, so we do our best to help the bees that are by nature, clean and tidy creatures.
Concerns about swarming are understandable. There are several techniques to prevent swarming and deal with colonies that have started the process leading up to them swarming. These techniques are probably better explained by way of a book or course, but they are nearly infallible when combined with good bee management procedures. To further safeguard your colony, you can get a new piece of beekeeping equipment called the 'Swarm Trap' which fits onto the front of national and commercial hives. The Swarm Trap has been tested for 3 years with 100% success of catching the queen (and therefore the whole swarm) before she leaves the hive. There are other ways such as putting a swarm lure pheromone in an empty nucleus box in the vicinity as a double insurance.
Just to reassure you, the town of Saltash (population 12,000 plus), has to our knowledge 7 beekeepers, each with multiple apiaries both within the town and on the outskirts in the countryside. However, all of these beekeepers have some hives very close to homes. On television you may have seen beekeepers working on tower blocks in central London with no problems.
We obviously don't know your garden layout but if you are still worried, you will be surprised as to how many people are willing to provide suitable sites for a share of the honey produced (the going rate is 10% of what you harvest). Your local association may have a list of landowners looking for this arrangement, or you can do what we have done, and knock on doors at likely sites. Our success rate is surprisingly good! We think you will be pleasantly surprised by the kindness of people in helping you to look after these fascinating insects. Please remember that good bee management dictates that you should visit your hives regularly, with full inspections being performed throughout the swarming season at the rate of one a week.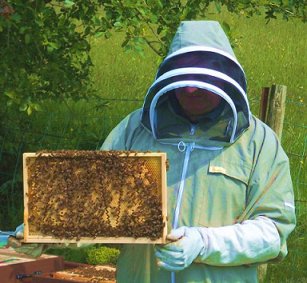 Finally we would advise that you get two to three books, and after reading them, stick with the one you like the most. Our personal favourites are 'Practical Beekeeping' by Clive De Bruyn, 'The Complete Guide to Beekeeping' by Jeremy Evans, and 'A Guide to Bees and Honey' by Ted Hooper.
We wish you the best of luck and hope that you do pursue the fascinating skill of beekeeping. If you would like further advice on hive types, equipment or anything else then please don't hesitate to get in touch, and don't forget our website has several features and guides, and is being expanded regularly.
Should you require any further advice, you can email us at: , we look forward to hearing from you and helping another new beekeeper to give the proper care to bees that these amazing insects deserve.